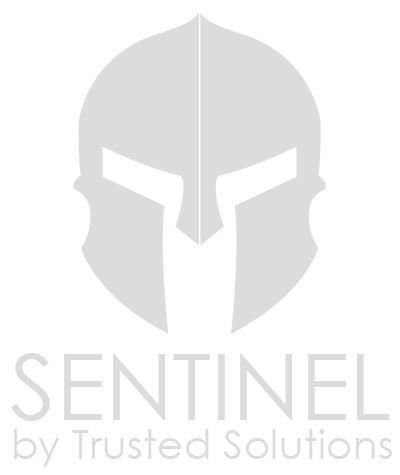 SENTINEL SECURE CHAT LICENSING
SENTINEL is a complete end-to-end secure chat for Command & Control (C2) and mission environments demanding high levels of collaboration and situational awareness.  The SENTINEL system incorporates a chat server software, chat client software, protocol gateway, and mission user tools.
IMPORTANT:  SENTINEL is only for U.S. Department of Defense Agencies/Organizations distribution and their approved Mission Partners.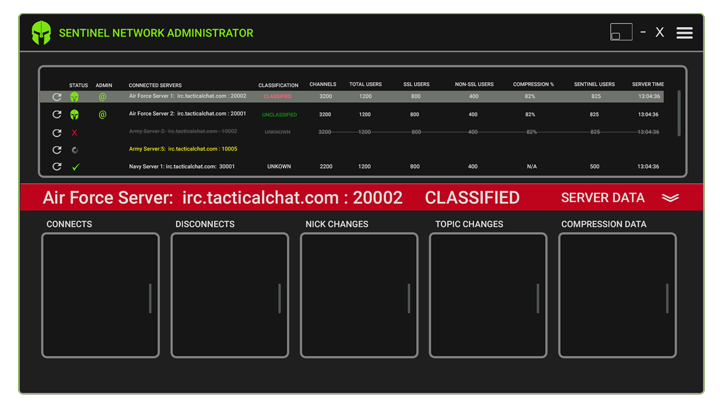 The SENTINEL Server handles all the message traffic, and the behind the scenes sending, receiving, archiving , encryption, network user identification, secure file transfers, and network administration reporting and network health checks.  Server Licensing customers can also participate in our Mission Level and Capabilities Development support initiatives.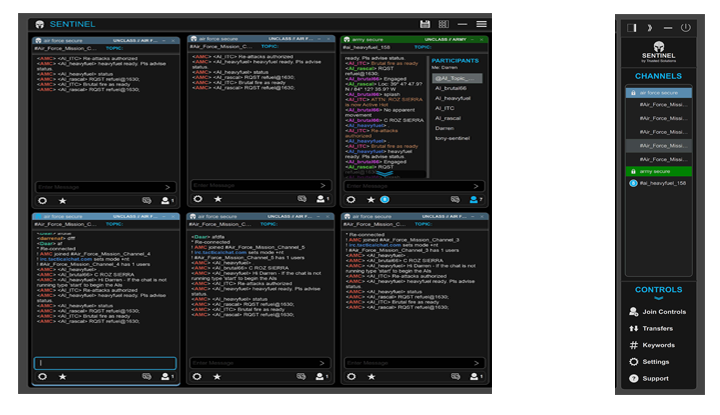 The SENTINEL Client Software provides the C2 and tactical edge user with the ability to communicate easily to other users on the network.  The Client software provides operators with encrypted message and file sending,  data compression, mission alerts, user verification, and  private chats with other network users.
SENTINEL CHAT SERVER LICENSING
The SENTINEL Server is licensed on an annual basis and the cost of these licenses are based on the chat network usage, complexity, and operating location.
To discuss licensing please, contact our licensing executives via [email protected].
SENTINEL CHAT CLIENT LICENSING
The SENTINEL client software is included in the server license and can be made available to other non-Sentinel Server customers who are US DoD agencies, commands and units by having uniformed representatives contacting us directly.  To obtain Sentinel Chat Client contact our licensing department at [email protected].

FOR MORE INFORMATION:
Contact us at [email protected]  or contact via phone at +1 (615) 975-5625.
Mission requirements met by SENTINEL Secure Chat can be found here.