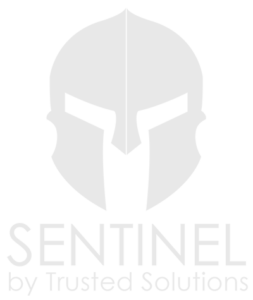 INTRODUCING SENTINEL SECURE CHAT
INTRODUCING SENTINEL SECURE CHAT
SENTINEL Secure Chat provides US DoD customers and their nation partners with a mission proven, End-to-End secure chat capability.  DoD approved, delivering tactical edge and C2 warfighters a highly flexible, secure chat platform designed to meet ever-evolving mission requirements.
SENTINEL's most sought after features include:  End-to-End encryption of messages and files, User Non-repudiation protocols, Full Message archiving, Secure Server-based file sending, +90% bandwidth savings, and cross chat protocol (IRC, XMPP, more) communication capabilities.
SECURE CHAT SERVERS
SENTINEL Chat Server is the most advanced cross platform / multi-server / multi-network secure chat solution in the world being deployed by US military and DoD agencies.
SECURE IRC CLIENT
The SENTINEL Chat Client's development provides DoD Mission focused features that improve security, usability, reliability, and capabilities for active mission users.
PROTOCOL GATEWAY
A robust solution that reliably bridges multiple chat protocols (XMPP and IRC and more):  For military mission networks linking tactical users together seamlessly.
MONITORING TOOLKIT
Comprehensive admin monitoring tools that help ensure server uptime through real-time monitoring of critical network performance and security statistics.
MISSION FOCUSED SUPPORT
Anytime, Anywhere, Any Mission Environment.  On-site installs, training, and custom chat capability development. Trusted Solutions supports your missions 24 / 7/ 365.
| | |
| --- | --- |
| | |
| AES-256 with 2048-bit RSA | |
| Secure Cross Protocol Communication (XMPP and IRC) | |
| Chat Logging / Archiving across XMPP and IRC | |
| Compatible with Legacy Chat Clients in Use | |
| | |
| | |
| Secure Server Based File Sending | |
| Secure Cross Network and Domain Connections | |
| | |
| | |
| | |
| | |
| US DoD and Mission Partner Distribution ONLY | |
| AF IC Approved / US Air Force CTF | |
| | |
| --- | --- |
| | |
| End to End Encryption (E2EE) | |
| Secure File Sending (User to Server to User) | |
| Chat Logging and User Repudiation | |
| PKI Token Reading, when available | |
| User Verification if PKI not available | |
| Security / Classification Banners | |
| Mission Time Stamp Customization | |
| Legacy DCC File Sending Support | |
| | |
| | |
| | |
| | |
| US DoD and Mission Partner Distribution ONLY | |
| AF IC Approved / US Air Force CTF | |